NEXT MLIA BOARD MEETING
November 8, 2014 – 9:00 am – 11:00 am.
This meeting will be held at CABIN 751 in Boiling Springs Tract.

All Board meetings are open and
all cabin owners are welcome to attend the meeting.
MLIA LOOKING FOR NEW BOARD MEMBERS 
The Mount Laguna Improvement Association is your organization. One of the primary purposes of MLIA is to ensure the cabin owners in the Mount Laguna Recreation Area have a reliable and safe supply of water for their use. Additionally, the MLIA acts as a liaison between cabin owners and the Forest Service addressing water, roads, and wood removal.
Do you want to become more involved in the MLIA - your cabin organization?
Do you want an active voice in the decisions being made – about your cabin organization?
Do you want to want to help make this a better cabin organization?
Do you want to work with a great bunch of people?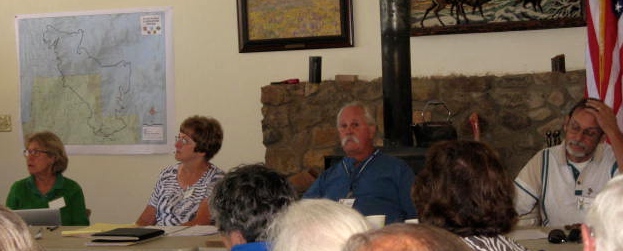 You can!  We are looking for new Board members who want to help their fellow cabin owners and contribute to one of the best national forest cabin organizations in the country.
Contact me, any MLIA Officer or any MLIA Board member for more information about Board membership or to let us know you are available to be placed on the Board election ballot at the MLIA Annual meeting in September.
Thanks for taking the time to consider this opportunity.
Frank Kalinoski
President, MLIA
2013 MLIA Water System Reports Approved
The Mount Laguna Improvement Association has completed and submitted the 2013 MLIA Consumer Confidence Report (CCR). The report was approved by Jamelle at the San Diego County Department of Environmental Health and it has been sent to the State office also.
MLIA water users can review both the CCR report and the Certification by clicking on the following links:
EMERGENCY ALERT NOTIFICATIONS ON YOUR PHONE
You can receive fire and emergency alerts regarding your home or cabin on your cell or home phone. Register your phone numbers at readysandiego.org/alertsandiego.